Enjoy Your Favorite Shows with Cable TV
Enjoy your favorite shows with high-quality picture and sound. Customize your viewing experience with premium channels and on-demand programming.
Cable television is a system of delivering television programming to paying subscribers via radio frequency (RF) signals transmitted through coaxial cables, or in more recent systems, light pulses through fiber-optic cables. This contrasts with broadcast television, in which the television signal is transmitted over the air by radio waves and received by a television antenna attached to the television. FM radio programming, high-speed Internet, telephone services, and similar non-television services may also be provided through these cables. Analog television was standard in the 20th century, but since the 2000s, cable systems have been upgraded to digital cable operation.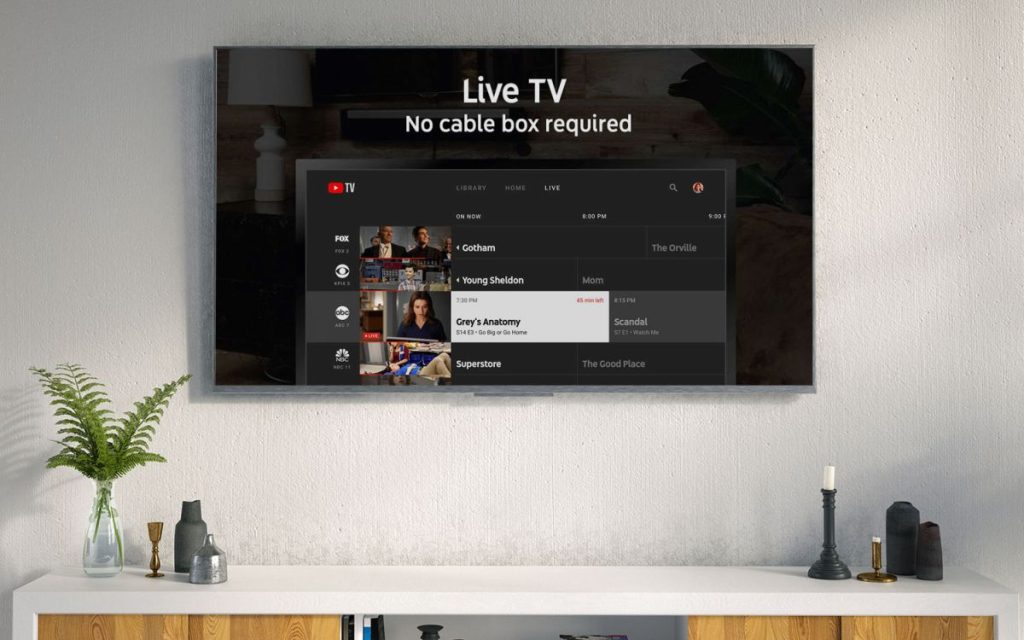 In cable television, multiple channels are sent through one coaxial cable using frequency division multiplexing. Each channel is translated to a different frequency at the headend to avoid interference. The signal is encrypted and requires activation by the cable company. Non-payment can result in deactivation of the box.
Impact and Opportunities.
Cable TV for Educational and Cultural Programming.
Get in Touch with Us for Cable TV Solutions
Our team can help you select the right cable TV package, answer your questions, and provide excellent customer service. Contact us by phone, email, or through our website to learn more and enhance your viewing experience.
Curt and his team are fantastic!! They were on time and installed a 75 inch TV above our tile fireplace. He also made sure to secure the TV properly since we didn't have studs directly where the mount should be. Very professional and made sure to protect our tiles and mantel. He's also reasonably priced so it's a great deal.
Cris Advincula Jr
2023-01-27
We've used Curt's Audio Video twice in the past several months to install our tvs. Prices are fair and they do great work to make the tv and wiring look clean and neat. Curtis and Joe are a great team and they do their best to get the best possible set up for you. When we're ready for another tv install, Curt's Audio Video will be the one we use again. We'd recommend them to anyone looking for help with their installs.
Stephen Chismarich
2022-11-22
***100% Recommend***. Curt did an excellent job of getting our new house ready with new TVs, soundbars, receivers, a Sonos whole house sound system and establishing our Eero home network system. He was able to beat the market on gear pricing and he and his team, Joe and Laramie, were timely, professional and thorough. They were very clean and careful with our furnishings, etc. Curt and his crew worked a 12 hour day until 10pm to get our house up and running for the holidays. He and Joe came back the next day to walk us through the operation of our new systems. Curt was patient and allowed plenty of time for questions and test operation and he even suffered through my delays for note taking so that I could write a standard operating procedure. Hands down, the best experience ever! Thank you Curt!
Curtis and his team are wonderful and knowledgeable to work with. My husband and I recently bought a home, and did a complete remodel. Part of our remodel was to incorporate smart home wiring throughout the home, theatre room, mesh system, security cameras, and much more. Curtis and team did a great, thorough job and has been out a couple times to help us with a few transitions as well as questions. Their work is top-notch! Whether you are doing new construction and have an elaborate vision or if you are just doing a basement remodel, you won't be sorry that you chose Curtis for your project.
Victoria Askey
2022-11-07
Curt and his team did an excellent job installing my tv and sound system above my brick fireplace. I highly recommend Curt's AV.
Curt and Joe did a great job. Very friendly and punctual. Mounted my 75" Samsung aboce our fireplace, mounted the Sonos and playstation as well. Highly recommend Curt and his crew.
Curt & his team did an awesome job - couldn't be happier with the work & would recommend them to anybody!
Highly recommend. I had them do a complex install of a projector and screen. I gave them inaccurate info so the job ended up being much more difficult than we all expected. He found an excellent solution and spent an extra few hours making it all work. Great experience.
Great communication, on time and did an excellent job. Had my tv wall mounted and am having him back to place security cameras. Highly recommend.
I contacted Curt having found him on google, on the back of a recent basement renovation. I wanted a home cinema (9.2.2) and a 6 piece ceiling speaker system tuned into both a TV and to our DJ controller. Wasn't sure if it could be done, being for the most part, clueless. Curt responded almost immediately and was onsite in no time, helping me figure out the best way to get what I wanted, done. He completed all the wiring in one day, ahead of dry wall. Once it went up, he was back in just a few days to complete the install. We couldn't be happier with the outcome. Curt's service is second to none and he's always on hand for support. If you want an effective and high quality sound installation, Curt is absolutely your guy.